Here's How the Church and Christian School Initiative Works
When you purchase a Site License for $100 you receive a Site ID code. That number gives you three things:
The Site ID gives you access to your BPU Dashboard where you can see which parents and which teachers have signed up for classes. It looks like this: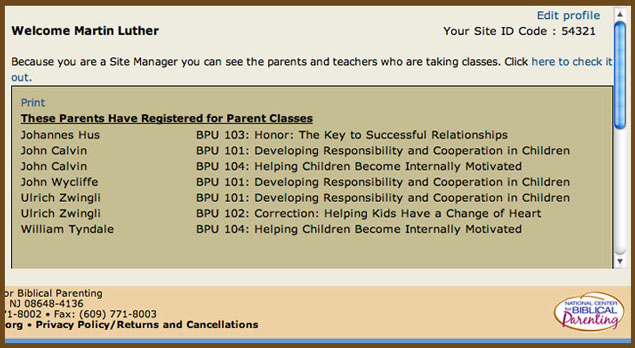 Your Site ID is also used by teachers in your church or school to login and take four classroom management courses for free. Here's what the teacher sees after logging in: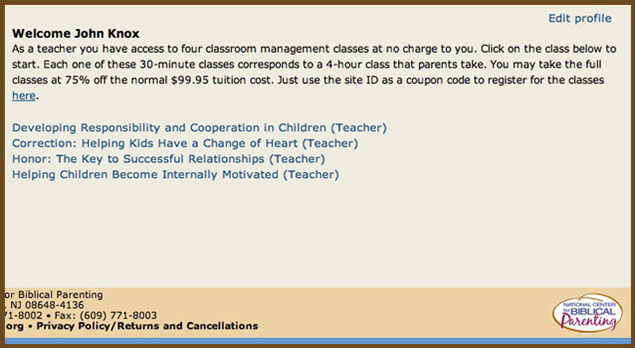 Parents can also use that site license as a coupon code to obtain classes at 75% off the $99.95 normal tuition for the courses. They pay only $25 per class. Here's what parents see when they login after having registered for a class.